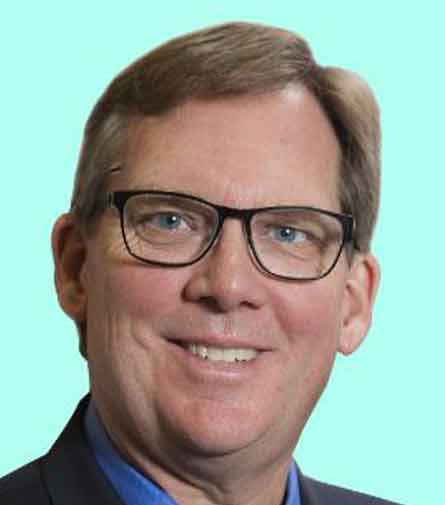 Kevin Sayer, Chairman, President & Chief Executive Officer
Millions of people, young and old, are living with diabetes. In the U.S. alone, the number of people over 18 years of age with diagnosed and undiagnosed diabetes is 30.2 million, representing between 27.9 and 32.7 percent of the total population. If not monitored and managed continuously, diabetes could lead to a higher risk of complications such as stroke or heart disease. Medical device manufacturers are looking to create easy-to-wear solutions to manage the complexities of diabetes. There have been various efforts to develop different devices for diabetic care to help monitor blood glucose patterns, improve overall lifestyle management, and offer tailored medication management.
The Food and Drug Administration (FDA) has approved some innovative wearable tech for people living with diabetes, along with new and more advanced technology likely to be rolled out in the near future. Wearable tech such as continuous glucose monitoring (CGM) systems can help diabetic people to monitor glucose levels continuously, allowing them to manage their blood sugar more easily and efficiently. Earlier, all CGM devices needed to be calibrated with finger-stick for blood glucose measurement. However, finger-sticks can be restrictive in their use when measuring the blood glucose levels which can often be irregular. This inefficiency can lead to long-term diabetic health problems.
Today, the introduction of real-time CGM has transformed the way glucose is monitored, delivering accurate and effective regulation of insulin to maintain healthier blood sugar levels. Moreover, continuous monitoring provides instantaneous real-time protection from extremely high or low glucose levels, preventing severe complications.
Leading the diabetes care technology is Dexcom, Inc. (NASDAQ: DXCM). Founded in 1999, the company develops and markets CGM systems for ambulatory use by people living with diabetes as well as healthcare providers to treat people with diabetes.
Dexcom focuses on better results for patients, caregivers, and physicians by providing solutions that are best in class and empowering people to take control of diabetes through its innovative CGM systems. Dexcom CGM systems provide real-time, dynamic glucose information every five minutes, up to 288 readings in 24 hours, unlike a blood glucose meter (BGM), which provides just a single glucose reading.

Introducing the Latest Dexcom G6 Pro

The FDA has approved Dexcom G6 Pro Continuous Glucose Monitoring (CGM) System for healthcare providers to use with their patients, ages two years and above. It is the first and only single-use, professional CGM that collects real-time glucose data over a 10-day period and provides both a blinded and unblinded mode. In blinded mode, real-time glucose data is concealed from the patient and examined retrospectively with their healthcare professional at the final session. In unblinded mode, patients can view their glucose data throughout the 10-day sensor wear to gather insights and make treatment decisions in real-time. "At Dexcom, we are continuing to drive innovation in wearable health technology," said Kevin Sayer, president, CEO, and chairman of Dexcom. "Using the power of Dexcom G6 Pro, clinicians can use the insights gained from a 10-day professional CGM session to adjust treatment plans and empower their patients to live healthier lives."

Regardless of the mode, glucose data collected by the Dexcom G6 Pro allows providers to adjust a patient's diabetes therapy plan with accuracy and customization. Providers can also use the data to help patients change their daily behavior after seeing the effects that variables such as food, exercise, stress, and medication have on glucose levels.

Pushing Ahead through the Pandemic

As the COVID-19 pandemic raged on, Dexcom launched a patient assistance program for U.S. customers who had lost insurance coverage because of the pandemic. The company enrolled eligible customers in the program during the COVID-19 pandemic and provided two 90-day supply shipments of Dexcom CGM system supplies. Each shipment included one transmitter and three boxes of three sensors and reduced customer cost to $45 per 90-day supply shipment.
"As unemployment rates continue to rise, we want to help our customers who rely on Dexcom CGM systems to manage their diabetes but have lost insurance coverage due to the impact of the COVID-19 pandemic," says Sayer. "Access to Dexcom CGM systems has never been more important than it is during this pandemic, and we are committed to taking care of our customers as best as we can during these challenging and uncertain times." As people with diabetes are more susceptible to COVID-19-related complications, the company also made its Dexcom G6 CGM system temporarily available for remote patient monitoring in the hospital setting to limit the physical interaction between caregivers and patients with COVID-19 and notify healthcare providers if there is an urgent hyper or hypoglycemic event.

Dexcom also debuted its first Super Bowl commercial earlier this year, starring multi-platinum recording artist, actor, and philanthropist Nick Jonas, who was diagnosed with Type 1 diabetes at the age of 13. The ad called for better care for people with diabetes who are still painfully pricking their fingers to measure their glucose levels. Over millions of people living with diabetes worldwide are still pricking their fingers, which has created a need for awareness and better and easier access to CGM technology that has transformed diabetes management.

Dexcom has emerged as a leader in revolutionizing diabetes care and management by offering CGM technology to aid patients and healthcare providers in managing diabetes seamlessly and effectively. Dexcom user (also known as Dexcom Warriors), Paul R, who enjoys traveling, climbing, mountaineering, trail running, hiking, and backpacking deep into the Sierras, says, "The Dexcom CGM system has literally changed the game for this diabetic outdoor adventurer. It lets me know where my blood glucose is heading before I do, and that's really saying something, for a Type 1 who makes treks over mountain ranges, this real-time monitoring is my number one essential in the backcountry."