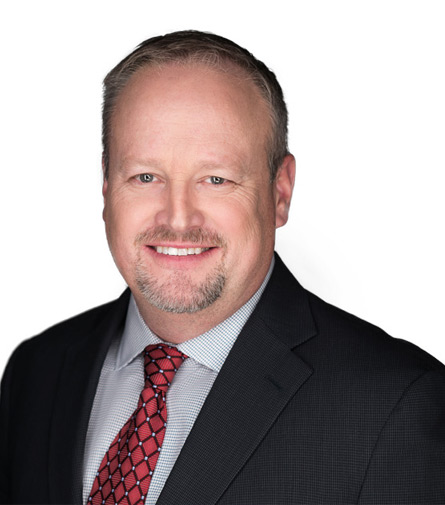 Bret Christensen, Chief Commercial Officer
For millions of people living with diabetes worldwide, insulin is a daily lifeline. From traditional syringes and pens to insulin pumps, insulin delivery systems have evolved over the past 50 years. However, while multiple daily injections (MDI) is a common method for insulin administration, it can be painful and inconvenient, and traditional insulin pumps with tubing may limit a person's mobility and comfort due to their cumbersome form factor.
Committed to improving the lives of people with diabetes, Insulet offers a unique alternative to traditional insulin delivery methods with an affordable, easy-to-use, wearable solution. Insulet's Omnipod® brand of products provide up to three days of continuous insulin delivery in a tubeless, waterproof, disposable Pod to help people manage their diabetes with less physical and mental burden.
In an interview with the editorial team of MD Tech Review, Bret Christensen, Chief Commercial Officer of Insulet Corporation, explains how Omnipod simplifies life for people with insulin-dependent diabetes.
What are some of the major market pain points your company addresses?
There are so many variables to manage when taking insulin–the food you eat, activity levels, stress, illness, and sleep quality, to name a few. All these have an impact on blood glucose, which makes it difficult to dose insulin and maintain optimal levels.
Omnipod helps hundreds of thousands of people with diabetes all around the globe control their blood sugar levels without the hassle of traditional insulin pumps or injections. Our innovative platform facilitates our mission of simplifying life with diabetes.
Because insulin pump therapy has been historically complex, it requires personalized clinical training. We offer multiple options for customers, including video tutorials and live, virtual sessions to enhance the onboarding experience. This was critical during the COVID-19 pandemic when face-to-face trainings were limited.
Omnipod is also the only insulin delivery device available in the pharmacy channel, making it convenient to purchase at a retail pharmacy with a prescription. This significantly alleviates the cost burden for customers as well since there is no upfront cost and no four-year lock-in contract like traditional pumps.
Please elaborate on your go-to-market strategy.
Numerous studies reveal the clear advantages of insulin pump therapy, which include better glycemic control and an improvement in quality of life. Yet, there is low adoption of this technology amongst people with diabetes. Rather than switching to a technology that is effective and convenient, most patients still use MDI due to the perceived complexity and high cost of traditional pump therapy.
With Insulet's pay-as-you-go business model, there is no upfront fee or lock-in period for our customers. With insurance coverage through the pharmacy benefit, we offer an extremely low, predictable copay, similar to the cost of insulin and other diabetes supplies.
Omnipod is the only true wearable insulin delivery device on the market today, simplifying life with diabetes for hundreds of thousands of people worldwide
This makes it much easier for someone to start on Omnipod and purchase their supplies on an ongoing basis, with no commitment.
Physicians are also top of mind for our team as we continually improve the customer onboarding process. Health care providers typically go through a complex process involving extensive paperwork to facilitate the adoption of technology for their patients. We've significantly simplified this process, enabling physicians to prescribe Omnipod as they do for insulin and other medications, with a streamlined workflow and no DME (Durable Medical Equipment) paperwork required. In this way, we increase the product's overall ease of use, which leads to quicker adoption and allows healthcare providers to change therapy for their patients easily.
Today, over 250,000 people worldwide are actively wearing and relying on Omnipod for their daily insulin management. But we want to reach even more. Our direct-to-consumer efforts are boosting awareness about our solution for people affected by diabetes. Insulet is also the only insulin pump provider to offer a 30-day free trial to anyone interested in Omnipod products. This program allows customers to experience the health and lifestyle benefits of our tubeless, waterproof Pods with no obligations, and provides peace of mind in their decision-making process.
Could you elaborate on your solution?
Omnipod is the only true wearable, tubeless, waterproof insulin delivery device on the market today. Unlike with tubed pumps, customers are not required to disconnect the device for any activities, such as showering, playing sports and other activities. Omnipod's unique form factor provides discretion, and since there is no cumbersome tubing or equipment, clothing choices are unlimited.
The automated, waterproof Omnipod device also offers a virtually pain-free and automatic insertion and provides a simpler way for users to count carbs and dose insulin before meals. With Omnipod DASH™, our latest generation of Omnipod, users can access important data related to their blood glucose through a Personal Diabetes Monitor (PDM), which is a smartphone-like handheld controller with a touchscreen display. Because of this modern, easy-to-use technology, customers can quickly learn and navigate the system.
Omnipod 5 Automated Insulin Delivery System, our next generation product, is the only tubeless automated insulin delivery system that integrates with a continuous glucose monitor. It automatically adjusts insulin delivery to manage blood sugar with no MDI and zero fingersticks to help prevent highs and lows during the day and while sleeping, to simplify life for people living with diabetes. A number of pivotal trial participants have raved about Omnipod 5 due to its automatic insulin dosing capability, which gives them more freedom, peace of mind to sleep through the night, and allows them to simplify their daily routine, such as meals and physical activities. Omnipod 5 is currently in development and will be available in the first half of this year.
Could you cite a customer success story?
Kate Hall is an accomplished athlete who was diagnosed with type 1 diabetes at the age of 10. When she was a teen, she struggled in athletics because her blood sugar levels rose rapidly during competitions, as she would have to disconnect her insulin pump for a large part of the day. When she switched to Omnipod, she could wear it throughout the day, compete while wearing it, and more easily maintain in-range blood sugar levels. Kate credits Insulet and her Omnipod System in helping her accomplish so much throughout her athletic career. Today, she aspires to compete on the U.S. Olympic team as the first known U.S. track and field Olympian with type 1 diabetes.
What does the future look like for your company?
We are incredibly excited to launch Omnipod 5 in the U.S., which has been years in the making. In addition to being the first tubeless automated insulin delivery system, Omnipod 5 will be the only AID system with true smartphone control, essentially eliminating the need for users to carry around a separate controller. While users will initially be able to operate the system using an Android smartphone, we will make it available for iOS users in the near future.
With a strong presence in the U.S. and about a dozen European countries, we're serving 20 markets today. We aim to make Omnipod accessible to millions of people with type 1 and type 2 diabetes while expanding our geographical footprint. We launched in Turkey earlier this year in February, and we will be expanding our foothold in Australia later this year. Our ultimate goal is to simplify life with diabetes and improve outcomes for people across the globe.